Food. A word that is loved and cherished by everyone, literally not just foodies but even art enthusiasts who get inspired and create tempting art out of the beautiful colors and layering of the food. Don't you believe me? Scroll down and see it by yourself!!
See? My goodness, I can hear my tummy growl. Because this looks so delicious that I almost forgot these are the food miniatures made out of clay by Shilpa Mitha the artist who is a master at surprising her audience with her amazing sculpting and painting skills.
Food Miniature the Core of Sueno Souvenir
Shilpa Mitha is a Chennai-based artist who is also a proud owner of Sueno Souvenir which sells cute food miniatures. From Mumbai's jhanjhanit vada pavs to Punjab's chole bhatoore. Shilpa makes sure to give all of her creations a realistic touch.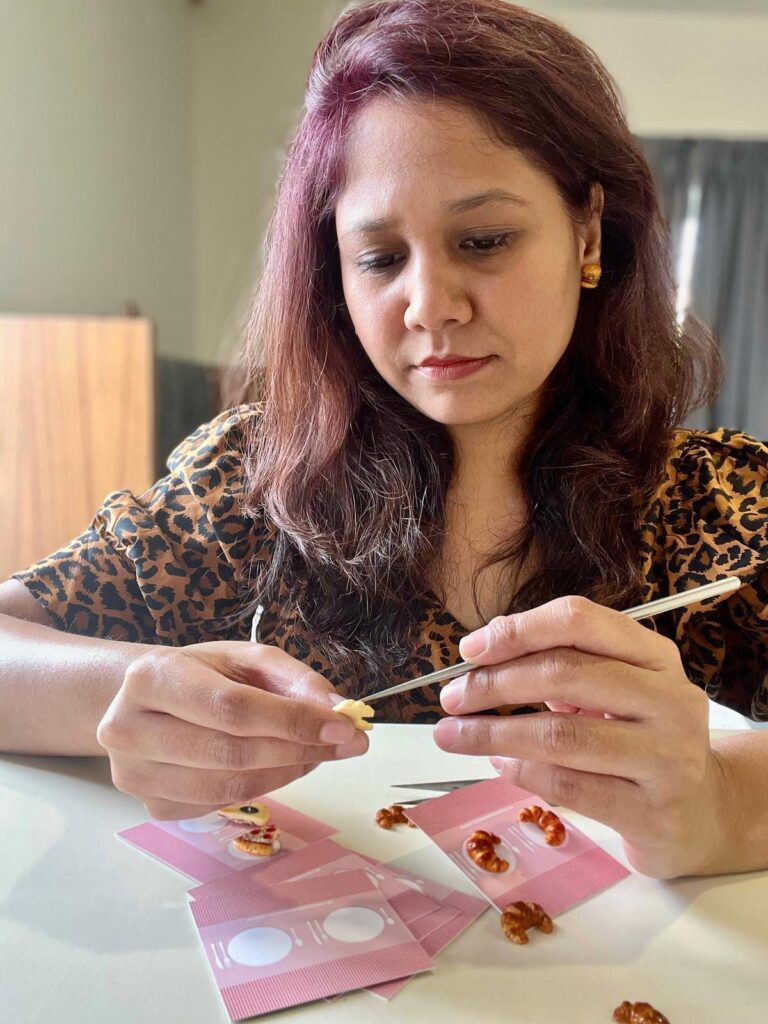 A communication engineer who evolved into a sound engineer and then turned into a food miniaturist, Shilpa has been running her shop since 2011. She aims to do more Indian food miniatures because Indian food has so much exploration.
Indian Feast ft. Food Miniatures
Her creations include various dishes such as idlis, dosas, biryanis, chaat, and all sort of Punjabi, Bengali, and North Eastern food spreads.
When asked about which is the easiest and the toughest dish to make, "Easiest is the idlis and the toughest is any rice dishes since I have to put in extra effort to show the rice grains prominently," says our clay artist.
With each artwork done so intricately, anyone would rub their eyes and think of it as real food. So, if you want to lay your hands on these cuties go check out her website, every once a month there is a sale for you guys. Go check it out!!!
Also Checkout!!