To dig deep into the various folk arts is the one thing that fascinates me from my core. The colorful culture seems to fit into everyone's mind nobody can resist seizing the brilliance of the folk art that are there for ages.
We often look out for something traditional and modern when it comes to renovating our homes, may it be artifacts, frames, or walls our search to have a homely and modern feeling continues; and while the hunting is on we come across one theme that is Warli painting or Warli art. Let's get enlightened over some history and facts of this minimal Warli painting.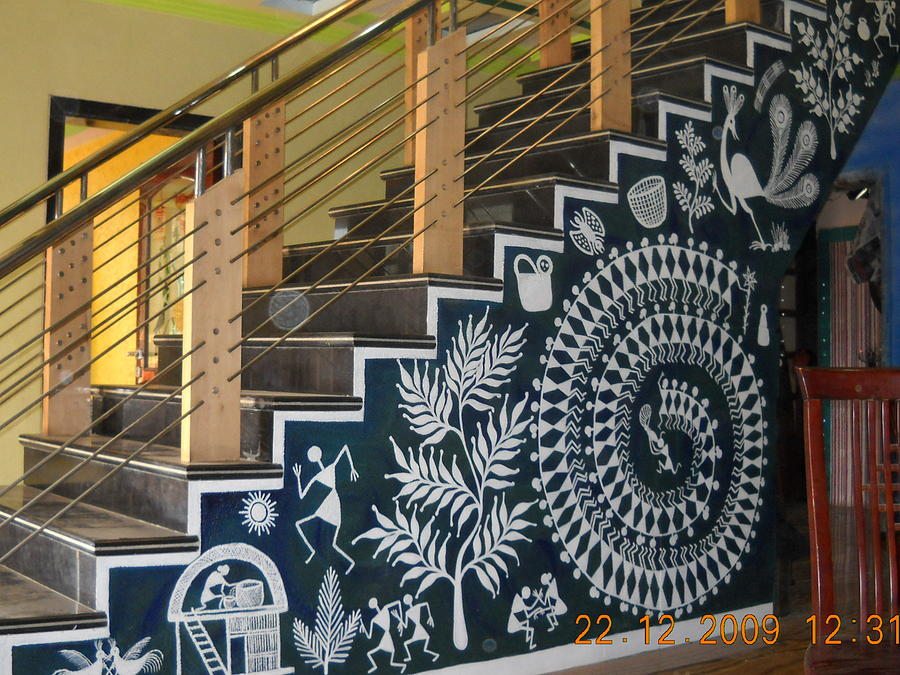 What is Warli Painting?
Warli painting is something close to my heart as I've practiced it a lot in my school days which gave me a feeling of connectivity and respect for my birthland Maharashtra. Majorly created by tribal people in the northern region of the Sahyadri range, in cities like Palghar, Dahanu, Talasari, and Mokhada. Warli painting has shown its origin in Maharashtra which is still practiced and has been one of the ancient art forms in history.
Warli folk art has a very interesting method of creating the stories of the people that consists of some basic geometric figures such as triangles, circles, squares, and even lines. Even though this art is popular in India and has a unique charm around the world it still is losing the recognition it deserves outside the territory.
History of Warli Painting
These visual arts represent the daily patterns of life, the forces of nature they worship, their belief systems, feelings, and so much more; these paintings depict a form of connection without showing or portraying the expression.
Uncountable tales exist in these murals; like cooking, harvesting, hunting, fishing, and many more, the Warli painting was left to be unknown until the 1970s. If you ask how old Warli painting is then let me take back you to 3000 BC back because that is how enigmatic it is.
Although the primary source for the tribe was to live through farming, they also carried great respect for nature and the mighty wildlife as they were considered resource providers for life. The whole concept always roamed around mother nature and its elements. An interesting fact about the Warli art is ancient people used them as the backdrop for their clay huts as a focus of their masterpieces.
Over the years the evolution of Warli painting has been nothing but beautiful and it can be painted not just on walls but also on products, and industries are more than happy to flourish in these deep-rooted cultures that are liked by everyone.
Also, Read!