What would you call that art that expresses minimalism and subtlety in a very soothing way? The name is right here!! Abstract art. It is one of the most renowned and well-liked art forms around the world.
The focus of abstract art is more on the expression rather than the subject itself. Artists tend to pay more attention to the creation, pattern, and color palettes, it is the gradual process of finding a form in formless brush strokes and seeking the meaning of what the beauty exactly holds. So, let's wander together in this land of abstract art and see what the artists have.
M Singh: The Abstract Art Genius
An artist with self-taught techniques, M Singh aims to create a quality that swings between both thoughtful and cheerfulness. His artwork roams in figurative and abstract art. With figurative paintings, M Singh expresses himself and gains the idea to be inventive.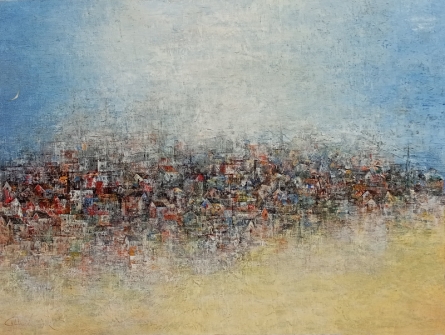 Light the candle of art to absorb the ambiance of tranquillity

– Aashvi Solanki
Smita Shrivastava: The Unique Abstract Artist
The fascination with colors and the subject of art caught the heart of Smita Shrivastava. After experiencing the different mediums Smita finally found her unique style of portraying art which stands out among other abstract painters.
She adds oils and inks to sign the paintings and the texture of her artwork stands out as if it is a collage made out of paper and cloth. With the shades of pastel Smita surely colors our world with simplicity.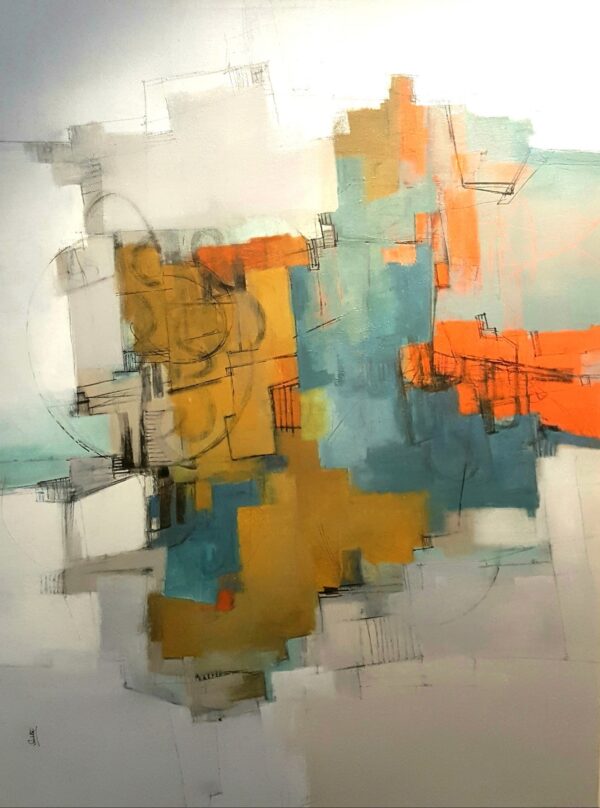 Art is what illuminates the dull mind

– Aashvi Solanki
Archana Tanna: Abstract Artist with Dreamy Patterns
Self-discovery, and inspiration are the two modes that drive people to be aligned and our artist Archana Tanna has gifted herself. Her canvas is filled with her feelings that contains a deep love for colors and pattern. She uses multiple mediums to create a masterpiece that gives out a vibe of how art is nothing but the exceptionality of one's mind.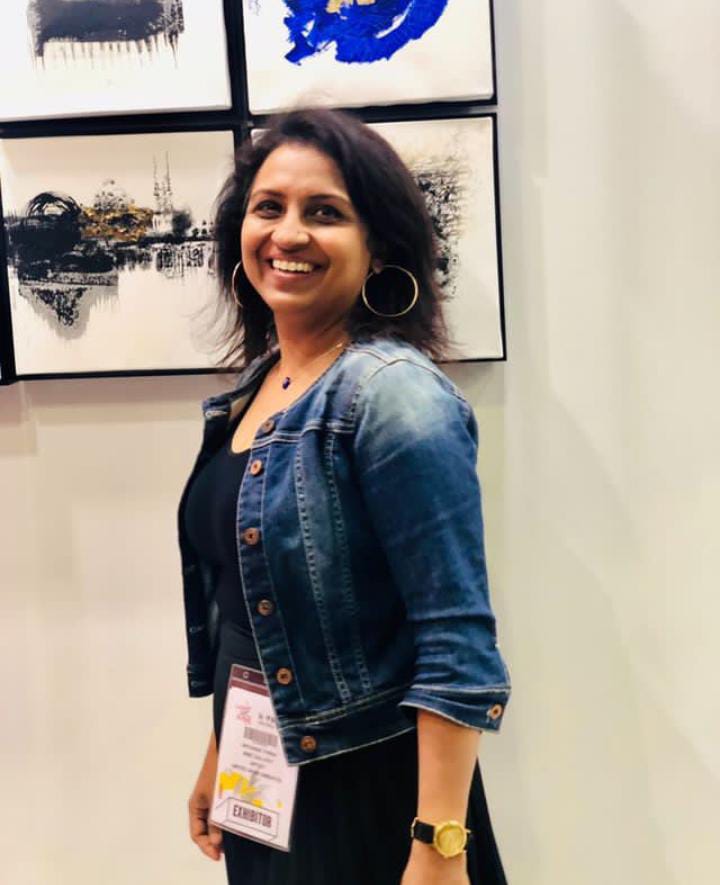 But for once believe in the magic of art and rise up in the lap of bliss

– Aashvi Solanki
Read More from Us!!