The great highlight of art is whether you create it or not you can simply observe and enjoy its beauty. In informal terms, art is a way of relaxation and a path to inspiration but the theory of art is more in-depth. So, let's get a closer look at what exactly is art therapy and the treasure it holds.
What is art therapy?
Now more definitions explain art therapy so an easy way to portray is to say, that a therapy that includes any application of artistic context can be said as art therapy, and when the word 'therapy' includes that does not mean there should be a therapist involved. You can simply enjoy creating journals, crafting, sculpting making collages and so much more.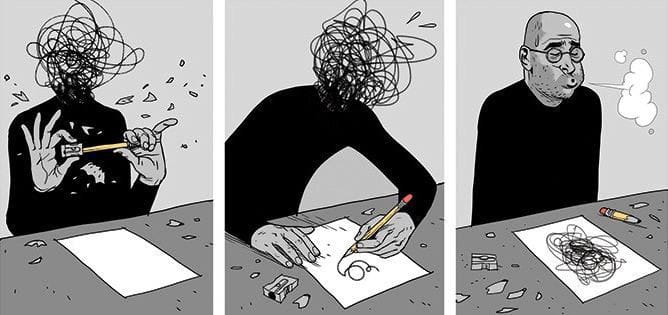 However, involving with a therapist might give you clarity of your own needs and you perhaps end up building healthy connections when the activities are assigned in a group. Taking help from a certified therapist has its own advantages. Try art therapy once you're totally and wilfully into it.
Expressive Therapy of Art
Consistency in practicing art can bring up a sense of success for all ages in 45 minutes. It helps you get time to turn your creativity into something physical. Cotton sculptor Anant Khairnar is a great example here, check out his article here.
Visual art, drama, and music writing are deeply rooted in personal growth; it opens the door to healthy mental health, promote more laughs, and decrease depression to get a direct connection with a healthy life
Self-Practice through Art
Release your deep expressions via art, may it be a letter, drawing, image, or just a blank canvas, and then destroy it in a way that pleases you
Art is free so is the process. Just accept your creative flow and practice till it distracts the other thoughts that block out your enjoyment.
Sometimes there is a possibility of not enjoying the practices of art or it might also happen if you wish to have it all together, for that you can create a vision board for yourself; collect all the photos of art or any image that excites you and create a collage out of it.
Scoop some Artistic Videos
Also Check out!!