It is no wonder that art is in everything, may it be a piece of cloth or the fiber itself, and now talking about fiber, Cotton is a raw material that holds importance in the textile industry and also has a huge impact on the maps of art.
I remember my childhood days when my craft sessions started with gluing the cotton as clouds and origami paper had the shape of the home. And some days polymer clay used to take place by making different forms and figures.
But who knew? Nashik's Anant Khairnar would combine these two craft forms into one, and become the world's first cotton sculptor.
Cotton Sculpture: A Long Lane to Perfection
After 30 years of polishing the art of sculpture Anant Khairnar, the Nashik-based sculptor holds a Guinness World Record for his unique creation of sculpting seven-and-a-half-foot sculpture of Mahatma Gandhi.
Studied at Pune University in India Anant received in Science with chemistry. It was 1987 when Anant faced a challenge from an organizer of the Ganesh Festival seeking a new concept, he then created the Ganesh idol out of cotton wool, making the organizers go awestruck.
Peek of Cotton Sculptures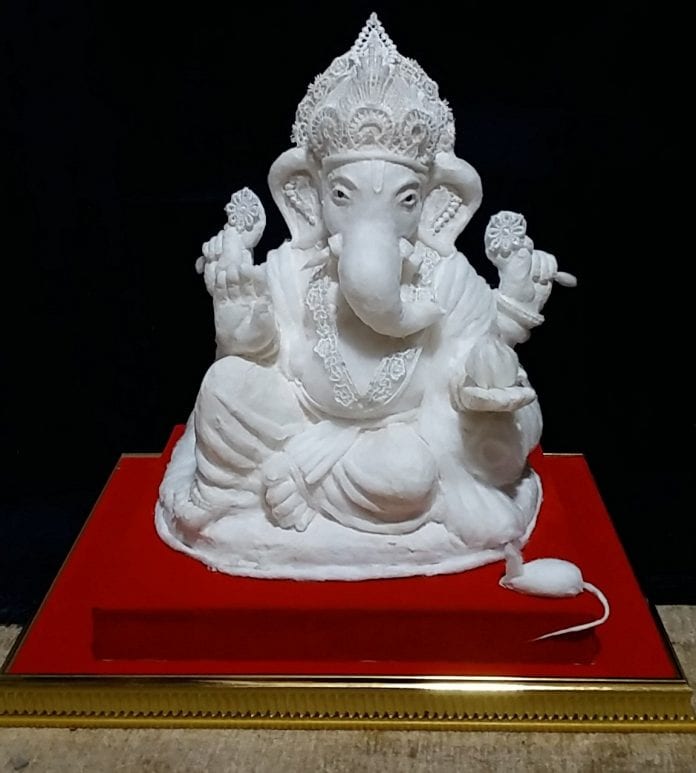 Inauguration of a Museum for Cotton Sculptures
His plan to start a museum of cotton art is an initiation for tourist attraction and also a medium for art lovers to learn. "This will also inspire other artists to come forward and learn this art. My doors are open to teaching them," says Anant who spent years perfecting a chemical formula that is used in the process of making the cotton sculptures.
Read More from Us!!